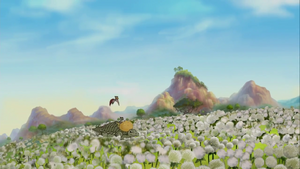 The "
Gray Meadow
" is a meadow in the
Mysterious Beyond
that appears in "
The Great Egg Adventure
". Not much is known about it other than it is presumably named for its grayish-colored dandelions. To get there from the valley, one would go past a large lake.