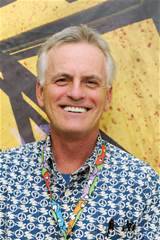 Robert Frederick Paulsen, III (born, January 3, 1958) (age 59) is the current voice for Spike, among others.
Also famous for playing other roles: Fat Crow and Trigger from "Dwarves, Crows & Vultures" and its sequels, Raphael (the original 1987 Teenage Mutant Ninja Turtles series), Pinky in Pinky and the Brain, Peck from Back at the Barnyard, Yakko in Animaniacs Young Hathi In Disneys Jungle Cubs, Reuben (Experiment 625) in the Lilo & Stitch series, P.J. in An Extremely Goofy Movie, Eric in The Little Mermaid II: Return to the Sea, Otis in Lady and the Tramp II: Scamp's Adventure Jaq in Cinderella II: Dreams Come True and Cinderella III: A Twist in Time & Pirates in Return to Never Land.
Characters
References
Ad blocker interference detected!
Wikia is a free-to-use site that makes money from advertising. We have a modified experience for viewers using ad blockers

Wikia is not accessible if you've made further modifications. Remove the custom ad blocker rule(s) and the page will load as expected.