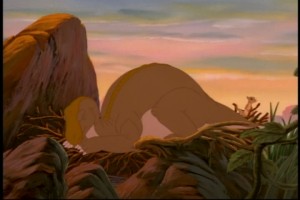 Mrs. Maia is a Maiasaura who lives in the Great Valley. She appears several times in The Land Before Time VI: The Secret of Saurus Rock. She appears to be easily upset, flinging Ducky away when she wakes her up while searching for Dinah and Dana in her (Mrs. Maia's) nest.
Ad blocker interference detected!
Wikia is a free-to-use site that makes money from advertising. We have a modified experience for viewers using ad blockers

Wikia is not accessible if you've made further modifications. Remove the custom ad blocker rule(s) and the page will load as expected.