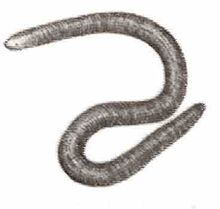 Lystromycter is an extinct genus of worm lizard from the Early Miocene of Africa.
The Land Before Time
A
Lystromycter
appears among a variety of other reptiles witnessing
Littlefoot
's birth in
The Land Before Time
. It pops out of the ground briefly, then disappears again. Only its head and neck are seen.
Sources
Fossils (Smithsonian Handbooks) by David Ward (Page 232)
Ad blocker interference detected!
Wikia is a free-to-use site that makes money from advertising. We have a modified experience for viewers using ad blockers

Wikia is not accessible if you've made further modifications. Remove the custom ad blocker rule(s) and the page will load as expected.