Information in this article is non-canon
Note: At some point, a picture of this OC of mine will be uploaded on this page.
Character Brief
Species: Longneck; Brontosaurus
Age: 12
Sex: Female
Eye colour: SIlver
Body colour: Silver body; Light Tan underbelly, from chin to base of tail; White stripe on backbone, from back of head to tip of tail
Other detail: The white stripe blends into the silver colour of her body; she has a darker silver present around her eyes, and a small strip on both sides of her rump
Name: Sylvia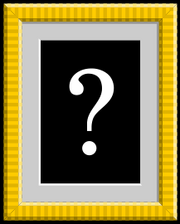 Spoiler warning!
This article contains plot details about an upcoming episode, book or any other feature of this topic.
History
Not much is known of her history, as Sylvia is not the kind of dinosaur to talk about such things. She is first found inside a cave within a swamp of the Mysterious Beyond by Littlefoot, when an incident causes him to become trapped inside. Unsure who he is, Sylvia stays hidden eventhough she cares for the stranger under the watchful eye of Esterio, an Estesia who took her in to live with him. After being noticed by the Longneck, she grows in trust towards him, promising to help him out of the cave so he could find his friends.
She has been alone for quite some time without any friends besides Esterio, as Littlefoot is soon told by the Estesia, informing him of what had happened to her in her past.
Sylvia is very shy around new dinosaurs she has not learned to trust or befriend, but upon meeting Littlefoot's friends she starts befriending them after a while, growing particularly close to Shorty seeing as he is another of her kind.
Present
At the present time, she is back in the Great Valley with her new friends until Bron decides to leave with his herd back to where they had found refuge during the migration of the tenth movie.
Future
In her future life, she is mated with Shorty and living with Bron's herd in the place they found refuge during the migration.
Link to Fanfiction
[1] Click this link, and it will take you to my fanfiction story.
Ad blocker interference detected!
Wikia is a free-to-use site that makes money from advertising. We have a modified experience for viewers using ad blockers

Wikia is not accessible if you've made further modifications. Remove the custom ad blocker rule(s) and the page will load as expected.