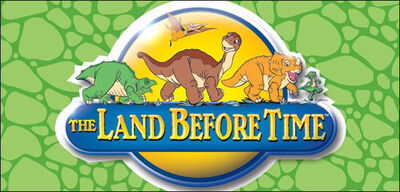 Welcome to Land Before Time Wiki! A wiki database dedicated to the popular and longest-running dinosaur children's cartoon series, The Land Before Time that ANYONE can edit.
Our wiki was founded in 2006. With 1,602 articles, 11,324 files, and 142,257 total edits, Land Before Time Wiki is the best dedicated source to The Land Before Time films, TV series, characters, songs, species, and more. We are looking for new and experienced FANDOM editors alike, and we would like to see you contribute!
Help us expand our 1,602 articles today!
All Pages · Wanted Pages · Featured Articles · Featured Images · OC · Fanfiction · Fanon Wiki
Want to help the Wiki?
Littlefoot's Mother (also known as Mama Longneck, as she is referred to as by fans), voiced by Helen Shaver, is a character in The Land Before Time film series. She is an Apatosaurus; one of many sauropods referred to as "Longneck" in the franchise, and the late mother of the main protagonist, the late wife of his father, and the late daughter of Grandma and Grandpa Longneck. She (like her parents but unlike most of the dinosaurs in the first Land Before Time movie) is not bigoted towards other species, although she will generally avoid those of other species because things have been done that way for a long time.
She plays a major role only in the original film, during which she is killed by the original Sharptooth (the scene for which the character is most famous), but she is referenced several times in later films, and is seen in a flashback once.
---
---
Description: Red Claw has a tree sweet flung into his mouth, from "The Hidden Canyon".
---
Recently featured: Evil Ducky, Mountain Sharptooth's defeat, Grandpa and Grandma Longneck from the fourteenth film, Happy Ducky.
---
Latest TLBT movie...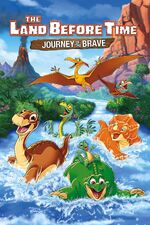 The Land Before Time XIV: Journey of the Brave
The gang sets out on a quest to rescue Littlefoot's father, traveling across strange landscapes and making new friends in the Mysterious Beyond.
What is your favorite "The Land Before Time" movie song?
External links