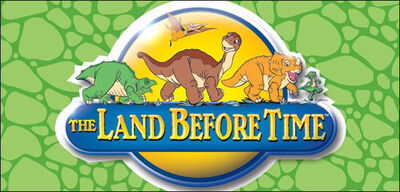 Welcome to The Land Before Time Wiki! A wiki database dedicated to the popular and longest-running dinosaur children's cartoon series, The Land Before Time that ANYONE can edit.
Warning: This wiki contains major spoilers for The Land Before Time. Read at your own risk.
All Pages · Wanted Pages · Featured Articles · Featured Images · OC · Fanfiction · Fanon Wiki
Want to help the Wiki?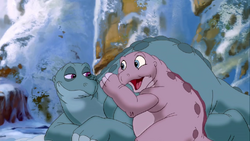 Tippy is a young Spiketail character from The Land Before Time franchise. He is best friends with Spike, and appears most prominently in The Land Before Time VIII: The Big Freeze. Spike eventually leaves his family to migrate with the spiketail far walkers and to stay with Tippy in the film. Tippy has a very hyper and playful personality, though struggles with sentences at times due to his very young age.
He also appears in the TV series episode The Forbidden Friendship, when the spiketails return to the Valley, Tippy wants to play with Spike but is forbidden. Later, Tippy nearly drowns in an icy river, but is saved by Ducky and her mother.
---
---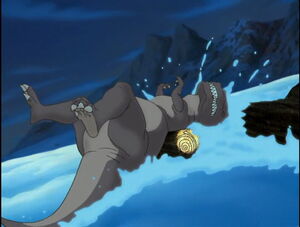 Description: The Mountain Sharptooth defeated by a log thrown by Mr. Thicknose, from The Land Before Time VIII: The Big Freeze.
---
Recently featured: Grandpa and Grandma Longneck from the fourteenth film, Happy Ducky, Treesweet Tree, Land of Mists.
---
Latest TLBT movie...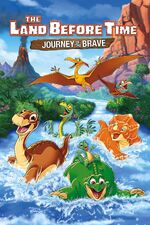 The Land Before Time XIV: Journey of the Brave
The gang sets out on a quest to rescue Littlefoot's father, traveling across strange landscapes and making new friends in the Mysterious Beyond.
Who is your favorite Land Before Time villain?
External links
Ad blocker interference detected!
Wikia is a free-to-use site that makes money from advertising. We have a modified experience for viewers using ad blockers

Wikia is not accessible if you've made further modifications. Remove the custom ad blocker rule(s) and the page will load as expected.