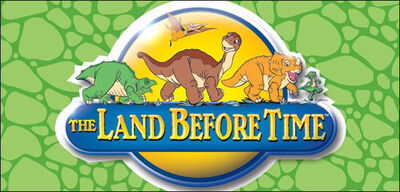 Welcome to The Land Before Time Wiki! A wiki database dedicated to the popular and longest-running dinosaur children's cartoon series, The Land Before Time that ANYONE can edit.
Warning: This wiki contains major spoilers for The Land Before Time. Read at your own risk.
All Pages · Wanted Pages · Featured Articles · Featured Images · OC · Fanfiction · Fanon Wiki
Want to help the Wiki?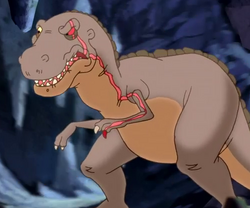 Red Claw is a major antagonist The Land Before Time TV series. He is a Tyrannosaurus, known as a Sharptooth. He is most identifiable by the long scar running down his body from his left eye to his finger claw. Sometimes, Red Claw possesses a dorsal ridge. Red Claw is the TV series' main antagonist, and commands two of his Fast Biter minions, Screech and Thud, to aid him in eating the main characters. Despite Chomper calling him "the biggest and meanest sharptooth of them all", reception for the character has been quite negative for being less competent and dangerous as sharpteeth from previous films.
Red Claw himself has appeared in seven episodes of the television series, but did not appear in the most recent Land Before Time film, The Land Before Time XIV: Journey of the Brave.
---
---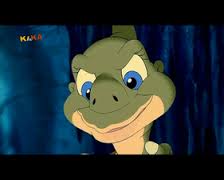 Description: An evil Ducky, from Search for the Sky Color Stones.
---
Recently featured: Mountain Sharptooth's defeat, Grandpa and Grandma Longneck from the fourteenth film, Happy Ducky, Treesweet Tree.
---
Latest TLBT movie...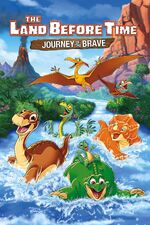 The Land Before Time XIV: Journey of the Brave
The gang sets out on a quest to rescue Littlefoot's father, traveling across strange landscapes and making new friends in the Mysterious Beyond.
Do you like the Yellow Bellies?
External links