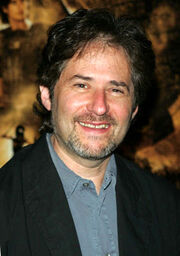 James Horner (born August 14, 1953, died June 22, 2015) is a composer who wrote and composed music for The Land Before Time. While he was not involved with the sequels, his music was used various times throughout the series.
He died on June 22nd, 2015 in a small plane crash at the age of 62.  
Ad blocker interference detected!
Wikia is a free-to-use site that makes money from advertising. We have a modified experience for viewers using ad blockers

Wikia is not accessible if you've made further modifications. Remove the custom ad blocker rule(s) and the page will load as expected.